*DISCLAIMER* AUTHOR IS NOT LIABLE FOR ANY DAMAGE (PHYSICAL, MENTAL OR OTHERWISE) THAT MAY RESULT FROM THE READING OF THIS MATERIAL. AUTHOR HAS OFFICIALLY LOST HER MARBLES!!
Apparently, there's a magic loop that I too have been left out of (stupid place is probably full of Hippies and Construction workers anyway!)
But since people are starting to worry that the leprechans will never send out a proper RANSOM letter, I figure I ought to make it known that I stole their pot of gold (rainbow and all) and ran off to Cancun with a happy cloud named Benny!
So keep your pennies and buy some more vicadin because I don't need your box of Fruit Loops. I have enough mental problems of my own, please don't make me cope with yours also.
When my coworker read to me what my mother emailed her, I suddenly came to the tragic realization that someday the time will come for me to put my mother in a nutty farm. I simply have not got enough money to build her a properly constructed fully padded room where she cannot injure herself.
First of all, my mother is a complete CLUTZAHOLIC and secondly, I worry that if left unsupervised, she just might begin sticking Rice Crispies in the hopes that the *SNAP*
*CRACKLE*
*POP*
will drown out the voices in her head.
Besides, do you know how expensive it would be to keep supplying her with books and crayons to eat? I love my dear mother, but I have to draw the line at cereal snorting crayola consumers!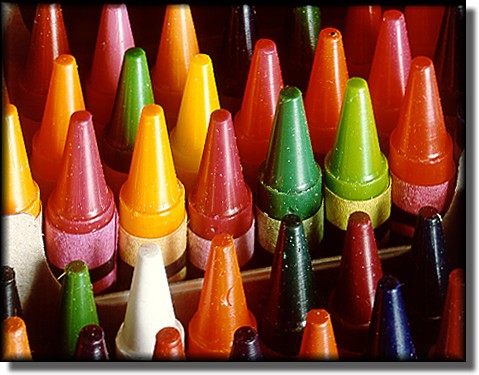 If it is not obvious to you yet, I will point out the simple fact that I am just as crazy as my mother. Yes, I'm a few fries short of a happy meal!
My elevator doesn't go to the top floor! And I have seriously contemplated the quantum physics required to keep your balance while spinning around in the front yard in the middle of the night in the rain until you fall down in the drainage ditch and nearly drown. But, I have one thing that YOU PEOPLE DON'T!!
I COME BY IT NATURALLY!!!
I am genetically prone to being WHACKO, WIERDO, PSYCHO, NUTTY, etc. The Bonkers bug bit me on the ass long before I came into the odd little world. I was destined to spend my life in a state of SEMI-DELERIUM. If you got out the microscope and checked my genes, you'd find little people screaming from their straight-jackets. And what am I supposed to do about them?
I can't kick them all out on the streets so we have a bunch of miniture psycho homeless people begging for pennies in front of the supermart!! Can you imagine the chaos? People like you would be walking around and you'd see this tiny little psycho person and you'd total FREAK! The mass hysteria that would result would cause a boat load of guilt that I'm not sure I could handle.
So, CLEARLY, I'm INSANE!!! But what's YOUR EXCUSE?? Hmmmm... do tell me why all of you "normal" people do STUPID SHIT? I do stupid shit because my genetics cause chemical imbalances which send mixed messages to the neurons and wreak havoc on my passive state of mind. YOU HAVE NO EXCUSE!!! You do stupid shit because you are genetically prone to being STUPID!! Just accept it!
---
Don't let your dream ride pass you by.
Make it a reality
with Yahoo! Autos.